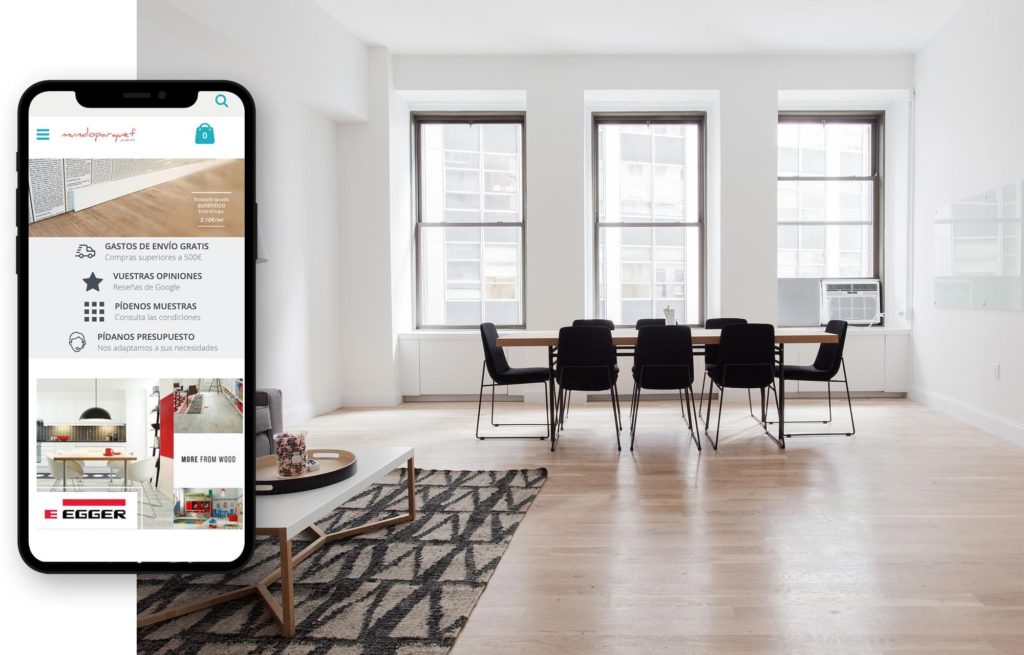 Mundo Parquet
Magento 2
Design
Stock Management
MundoParquet has been on the Internet since 2001 and they are the first online store parquet in Spain.
In their online store they wanted to create a different experience for their customers, from the first click to the final satisfaction survey.
CEFNE
WordPress
Custom Programming
APP
CEFNE has given negotiation courses to more than 300 large companies and more than 10,000 people.
At Kiwop we have developed the entire internal platform for their online courses. In addition to developing their APP for iOS and Android.
eClimatización
Prestashop
Design
Stock Management
eClimatization wants to become the reference store in the world of online air conditioning.
We designed their entire online store from scratch, paying special attention to conversion optimization (CRO).
Pineda Platja
WordPress
Design
Advanced CSS
Vila-seca City Council wanted to renew its La Pineda Platja website.
They asked us for a very visual and attractive website. But above all, they wanted the web to give quality information to the end user.
Sportiuk
Magento
Design
ERP integration
Sportiuk is a new online sports store that aims to compete with the biggest ones.
We made the web in Magento with special attention to SEO and the integration of its ERP.
Teatral
WordPress
Content Migration
Advanced CSS
Teatral has been offering its readers the best plays in Barcelona for more than 25 years.
Our task was to migrate the previous website developed in ASP to a new one made with WordPress and PHP.